Peter Abbott
DMS. Astrol., C.F. Astrol,S.,
SONG: LOVE BOAT SUNG BY: PETER ABBOTT
THANKS FOR VISITING MY ASTRO SITE. I HOPE YOU FIND SOMETHING OF INTEREST WHILE YOU ARE HERE AND ALSO OTHER RELATED SUBJECTS.FROM SPACE TRAVEL TO HEALTH TOPICS & DIET. PLEASE SIGN MY GUESTBOOK IF YOU HAVE TIME BEFORE YOU GO. HAVE A NICE DAY! REGARDS, PETER
WELCOME
CLICK ON (WELCOME SIGN ABOVE) FOR LATEST WORLD NEWS ON SHIFT OF ASTRO SIGNS!
Peter Abbott - Updated: June 28, 2014 (All Rights Reserved)

Free counters provided by Honesty.com.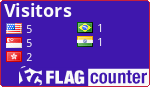 Free counters